27 November 15 – Friday – DAY TWENTY-ONE

Minshi and I stumble along like zombies in total disbelief that Gavin is making us do this. Though some of the shots are attractive, they are total filler material and the sound of them is 90% motorcycle-bys and 10% tiny synced material I would have to Foley anyway if Gavin wanted to hear it at any point.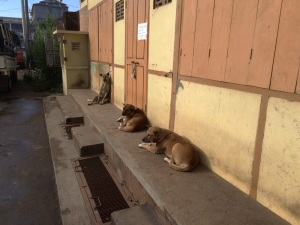 I got some sleep, but though I was showing signs of improvement yesterday it seems I still have the same cough. I'm down to one BRONCHEST, which is either exactly the counterfeit medicine I was warned against or I really do need antibiotics. My arthritic shoulder is almost gone, though, so some things have improved.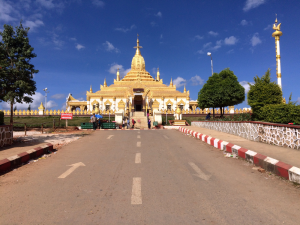 Gavin's unquenchable thirst for more filler drives us into the sewing shop for more stills there. I'm glad Sean is still on board – I think I have mentioned that I have pretty much checked out. Minshi is a shell of a human being and we both march robotically to the next location and perform our functions. Sean is the only pro who keeps it together and gives 100%.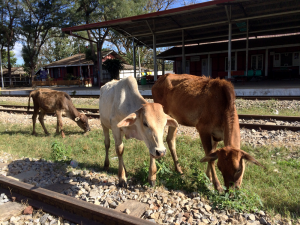 Bear in mind that we're not doing any less of a job.  Minshi and I are still working to our greatest capacity.  I am recording on every shot, placing mics where they need to be, and getting professional results.  Minshi is there at the camera, pulling focus and performing 100 different AC tasks he as never asked to perform but that he simply does as a matter of being a pro.  But we're beaten down, and we are doing all this in our sleep.
It's not a good way to wrap. At least we have a scheduled visit to the orphanage for tea time and a big dinner to look forward to. These will be purely social occasions. Other than that, we have to have enough time to pack everything up, weigh it again, and prepare to leave. The overall plan is to roll out of bed at 5 AM tomorrow for a 12 Hour drive from Pyin Oo Lwin to Yangon. Once in Yangon we will have just enough time to sleep at a hotel and get on a plane the next day. Then, 12 or 13 hours later, we'll get our day back when we cross the International Date Line. Quite possibly we will get our lives back as well. I miss my cats.
But right now it's the Burmese Death March. Gavin insists against everyone's advice on shooting these stills, which he claims are essential. I have no doubt he will jam one or two in the cut out of spite and cognitive dissonance – just to prove me wrong. But I fear he will construct a leaden sequence of still shots in the middle of this film that will slow the momentum to a tooth grinding halt while he gives us a travelogue.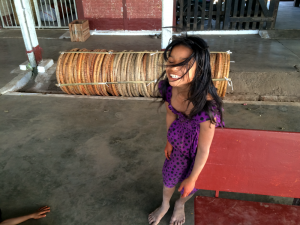 Finally, even Gavin is exhausted from this whole ordeal. He has worn himself out – the last man standing. By 9:30 AM he declares us wrapped. There may be some shooting in LA (chiefly moon shots – we did not pack the right lenses and the moon looks the same from most everywhere on earth) but that's it. Principal photography is finished. There is a sigh of relief quite like the slow release of air from a bicycle tire. The crew has been finished since last night.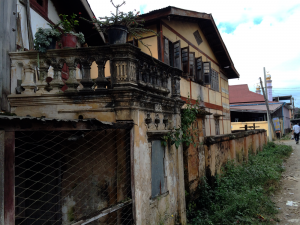 We go to the market to buy food and gifts to take back to the U.S. Cecilia does all the work, as usual. She knows this market inside and out now.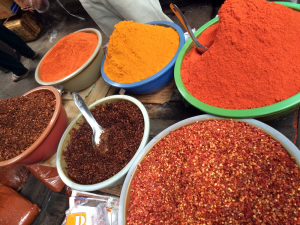 Afterwards we clean up Hone Hone's, taking all our props out and restoring the place. Buddha images come down and Jesus goes back up. New flowers for the mantle. Hone Hone has made a superb mohinga for lunch, so we all wolf down a couple bowls of that.
The Sound Department will be packed in 15 minutes, but Sean is calculated to take 90 years. Can we say we'll be done by three-something so we can make a four o'clock tea time at the orphanage? I predict Sean will be up late tonight packing and weighing, even though we already have a manifest for what we're taking back, so he really should just put everything back in the cases it came in.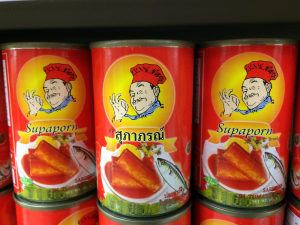 It's bittersweet, leaving Pyin Oo Lwin. I'm definitely ready to go, but I find that I've grown attached to the place. I think of myself as someone who specifically chose Los Angeles and that I'm something of a homebody. But the truth is, I'm actually extremely adaptable, and any place I'm in could be "home" for me in about a week. If you told me I was stuck in Myanmar forever I'd learn to know it and love it.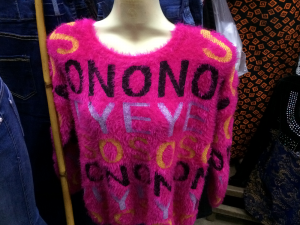 Or maybe that's romanticizing. But I can feel the strange call of Myanmar, poor and used-up as it is. That's when I read this: "Manufactured for you with love and passion at Coca-Cola Pinya Beverages Myanmar Limited."
At the hotel we do minimal packing. Of course I'm done with the sound equipment in less than 15 minutes, better than predicted. I spend some time after that napping.
Our last trip to the orphanage is heart wrenching. One special thing we try to do is make guacamole for the kids. As I've mentioned, in Myanmar the avocado is considered a fruit for smoothies, just as it might be in the Philippines, Vietnam, or Indonesia. It's often sweetened. I'm not a big fan of the sweet avocado. But we're from L.A., which may as well be Mexico, culturally, so we want to try our version of avocado on them – especially since they have such a nice old tree in the front of the orphanage that drops giant eggplant sized fruits. So we get ingredients and make guacamole for the kids. We do not have chips, though. There is nothing remotely resembling a tortilla in this country. No masa, either, so we could not even make them from scratch. We do our best with various crackers, and the kids seem to enjoy it – they eat it all as quickly as possible. The older ones watch us make it, so we all hope they continue with this valuable cultural exchange.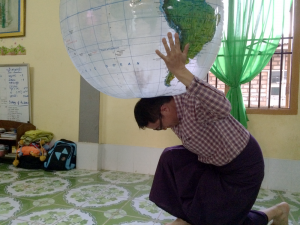 In return, the orphans all sing for us. Sister explains to us that it's not like they have anything to give us except the gift of song and their company. I don't think there's a dry eye among us after a speech like that, and we are certainly thankful to receive such a gift. The kids are so happy to sing their songs for us it threatens to go into maximum overtime like it did the night of the balloon festival. They run through enough of the repertoire that we start singing along, to their amusement.
We take Tinmar Aung with us for the final dinner. When we get to the restaurant the whole cast meets. Tinmar Aung had never met Nyin Zar Wai, who was playing her mother the whole time. Everyone is in a good mood, and Gilbert's wasted no time in cutting and dying his hair now that no one needs him for a close-up anymore. There is beer and wine, but Tinmar Aung is very keen that Cecilia not have it – not even a taste. We remember that her father is said to have some trouble with liquor and it all makes sense.
Then, as quick as that, it's over, and we have to leave. Tinmar Aung can barely keep it together at the orphanage gate. Hard for her, hard for Cecilia. It tears at them both having to separate. The last image we have is of that little girl, tears streaming down her face. This is a price none of us expected.
Now to pack. All night if necessary. But it turns out out to be not that bad. By midnight, not only have we finished, we put things away a lot better than when we flew out. We will be able to avoid the overage baggage charges we had coming in. We sleep. We'll get up at 4 AM.